Spinning
Under a strict quality control, our spinning mills have the capacity to supply not just a 100% of our yarn needs, but also allow us to have presence in the national and international yarn market.

Our main raw materials are: wool and its' blends with other animal-origin fibers like cashmere, mohair, camel hair, silk, natural fibers like linen and cotton, as well as synthetic fibers like polyester, nylon, aramids, viscose, etc.
Weaving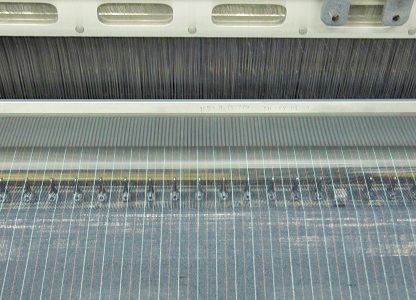 We produce fabrics with technology, dedication and diligent care, avant-garde weavings with different natural and artificial fibers.

We offer a broad variety of weights, constructions and finishing effects. Also developing special weaving structures and finishing processes, according to the customer´s needs.
Dyeing and Finishing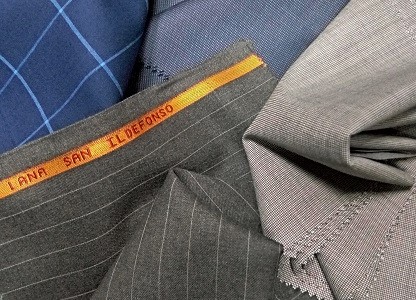 Dyes and chemical products which we use are elaborated by companies recognized worldwide, which endorse and advise us to use optimize the dyeing and finishing processes.

All those dyes and chemical products fulfill international quality and environmental standards.

We can dye in any stage of production: fiber, top, yarn and fabric, under a strict quality system and supervision.

Cutting edge technology allows us to dye and finish all type of natural, synthetic and artificial fibers with regular and consistent in the color.
Laboratory
All of our processes are perfectly controlled and monitored from the beginning to the end of the process by our quality control laboratories.

We assure the quality of our products, through different tests for stable finishing tones, fastness to light and washing, density, shrinkage, etc.
Design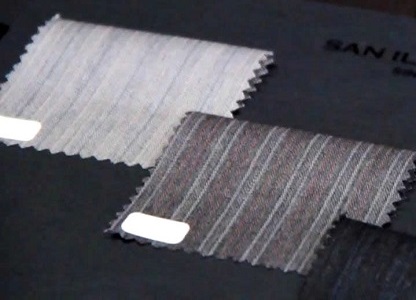 Our service combines the broad experience of our personnel, with the use of cutting edge technology.

Our collections are present at the most important international exhibitions and trade shows, keeping us at the forefront in fashion tendencies.